The Lucky Charm Pty Ltd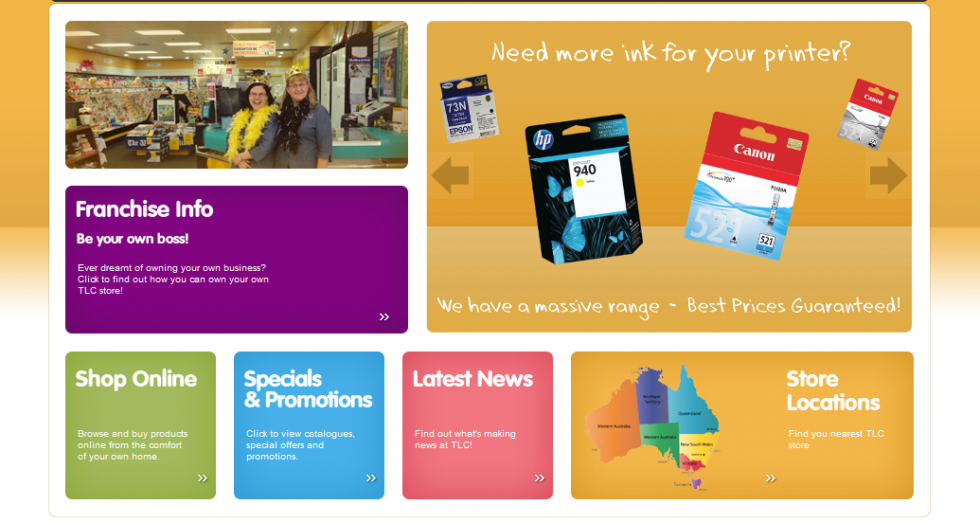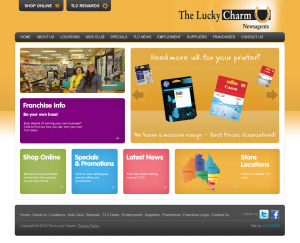 Cyanweb Solutions was selected to build a highly customised and complex web site solution for The Lucky Charm Newsagents – one of Australia's largest news-agency franchises.
The site design was directed by the client and built to their specifications. Built on a customised content management system, TLC staff can easily maintain almost all aspects of the web site.
The TLC web site also has a password protected members only area, used by TLC to keep in contact with franchise owners and facilitate more communication amongst the group.
The site was further expanded in 2012 to include an online ordering system for office products with over 34,000 products in total. This custom online shopping cart was designed and programmed from the ground up.
In addition to regular online cart features, this custom e-commerce application allows for regular importing of the product catalogue from their suppliers, uses secure encryption across the whole application and allows each TLC store to manage it's own customer base, accounts and orders.
The Lucky Charm, more than any other client, exemplifies the full range of Cyanweb Solutions' capabilities.
In addition to web development, Cyanweb also provide dedicated server management, custom PC solutions and general I.T. support to their head offices in Western Australia.
Please don't hesitate to contact us for more information.
Visit their site: www.theluckycharm.com.au