Business Web Sites
.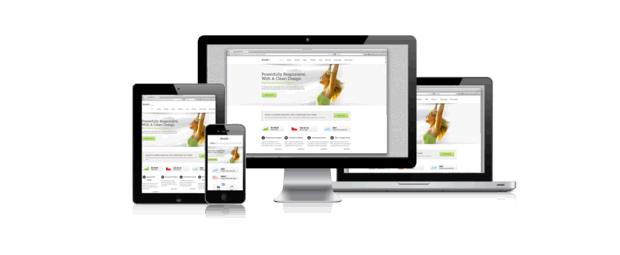 The team here at Cyanweb understand the needs of small to medium sized businesses in Perth, WA.  Our 24+ years of digital marketing experience will help you to succeed in today's online marketplace.
Your business web site needs to not only look good, it has to be planned well and designed to deliver real world results in the form of leads and sales.
We have put together a high quality and cost effective website package designed to bring your business results from your online marketing.
SERVICE FOCUSED:
We provide a quality service with over 24 years of online web development and marketing experience available to our clients.  We don't just build great web sites, we support our clients throughout the life span of their business with quality advice and I.T. services as needed.
As a local Perth business since 1996, Cyanweb have continually built ongoing, long term business relationships with our many clients, some of whom have been with us for 20+ years.
SO WHAT'S IN A TYPICAL BUSINESS PACKAGE?
As part of our standard business website package we will:
provide free initial project discussions
offer sage business and marketing advice and answer all your questions.
organise a www.yourbusiness.com.au domain name
setup your hosting and email accounts @yourbusiness.com.au
help with site content outlining and organisation
provide a site theme design customised to your business.
create basic custom enquiry forms (complex forms will require discussion)
add photo galleries, project portfolios, slideshows or video as needed*
provide FREE site hosting for 12 months
FREE initial SEO so you can be found in the search engines
* up to $100 in stock images provided. Photography or video production not included.
ONLINE SHOP CAPABILITY:
We can also add an eCommerce shopping cart to help you sell your products online.  Even if your target market is outside Perth and Western Australia, we can help you reach your target market.
CONTENT HELP AVAILABLE:
If you need help writing your web site content and gathering images we have experienced local Perth copy writing associates who can provide these additional services if required.
UPGRADE READY:
All sites we develop are designed to be easily upgrade-able, so you can start small and expand with new features as your business grows.
PORTABILITY:
Some web-developers will try to get you to use their own "Proprietary" content management systems, which often means you can not change web developers and take the software with you. Using WordPress avoids any such complications. As a client, you are never tied to us for any services with contracts or software licensing.  Talk to us to be sure you are asking your prospective developer the right questions and getting the right solution for your business.
SECURITY FOCUSED:
Wordpress web sites, when properly developed by true professionals and kept up to date, are very secure.  We use only the best WordPress software extensions and provide full security monitoring and maintenance services.  All our business grade and corporate web hosting accounts come with WordPress security and maintenance included.
COMPLETION TIME-FRAME:
Depending on current project loads, we can usually have your business website on-line within 2-4 weeks once we have a quality copy of your business logo + any images / content you may have.
ON-GOING SUPPORT:
We are here for phone and email support (Perth WA Business Hours), and can even add your future content and update your site as needed. If you get stuck on something just ask us, and we can usually produce a quick video to show you how it's done.
ADDITIONAL SERVICES:
We offer ongoing services to help maximise you online presence and effectiveness of your site.  Many of our clients are busy managing their businesses and often need help with their online marketing. These additional services typically include:  active webmastering, search engine optimisation, online advertising management, and social media management services.
OUR BUSINESS WEB SITE SOLUTION WILL GET YOU ON-LINE QUICKLY WITH A SOLUTION THAT FITS YOUR REQUIREMENTS…
For a free, no-obligation consultation please contact us.