About Us
.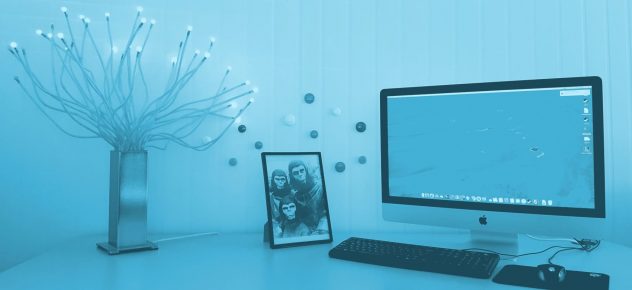 Cyanweb are a networked team of experienced digital marketing professionals, web development gurus and code monkeys.

We are a well established local business based in Perth, Western Australia.  Our team of dedicated professionals provide clients customised digital marketing, web development, email and web hosting solutions that will work for your business. We understand that our client's success is our success.
We are a down to earth, tell-it-like it is team that understands business and how the digital marketplace will help your business grow.
We will always endeavour to supply the best possible service and the most relevant advice possible. Where others have failed you or are under-performing for your business, Cyanweb are here to turn it around and help your business grow.
We get to know your business, what makes it tick, what barriers you are facing and how we can help.   We can detail why our solutions will work for your business and why sometimes we do things differently.   Our digital marketing services are here to provide useful statistics for management evaluation leading to bottom line performance improvements.
We don't lock clients in with fancy contracts of any kind.
For over 24 years, Cyanweb has never asked a client to sign any type of lock-in contract for any of our services (unless of course the client requests such a document).  The client always comes first here at Cyanweb, and it is our job to provide the results and quality you expect.
EXPERIENCED TEAM:
Our team has many years of web development experience providing digital marketing and web based solutions to both local and international businesses. Our team's combined skills and experience cover a wide range of industries and technologies. Our experience will help deliver the information, advice and answers you seek.
FRIENDLY & HELPFUL:
We are friendly, down to earth, approachable and are here to answer any questions you may have. We can explain all aspects of any of our services in as much detail as you require. Many of our clients return to us for technology and online marketing advice time and time again – and we are always happy to help.
PROVEN TRACK RECORD:
Cyanweb have worked for almost every major industry in the past 24 years as web developers and digital marketers.  With countless questions answered and hundreds of  projects completed, most of our clients continue to come back to us for development, digital marketing and web site support services throughout the lifespan of their business. Our goal is simply the success of our clients.
COST EFFECTIVE:
We don't work in a high end office or drive expensive cars. We don't employ sales people on commissions or have high paid executives.  Our web site developments and digital marketing services are designed to save your business time and money while delivering the results your business needs. We will always try to provide variable cost point options so we can provide the right solution to match both your budget and individual business needs.
RELIABILITY & SUPPORT:
Our team is here for your business and we will always respond as quickly as possible to your enquiries and needs. We have after hour mobile phone emergency support services for our hosting servers and we understand the meaning of "solutions when you need them". We will always do our best to meet your expectations and respond quickly to any issues.
ACCOUNTABILITY:
We stand behind all our services knowing very well that our clients' success is our success. We know that our services are here to improve your business performance and we are willing to go the extra distance to ensure your project delivers positive bottom line results.