The Best SEO Backlink Tools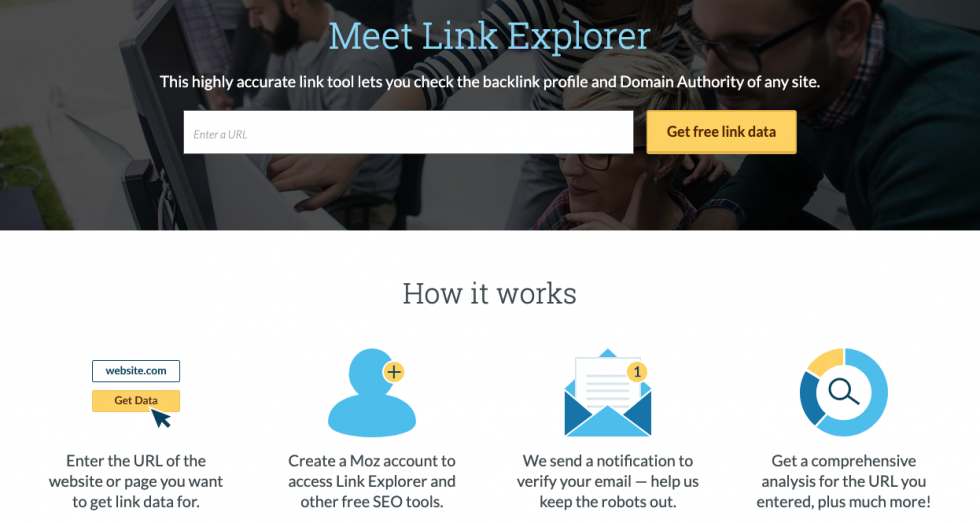 SEO backlinks aren't an easy asset to come by. Pushing your website to the top of search engine result pages requires an SEO strategy that covers all of your bases. Unfortunately, this means that solely optimising your website no longer cuts it.
Backlinks are a huge component of how well your site's ranked. While we've spoken about the power of SEO backlinks before, we're sure you've probably wondered how you can enhance your backlink strategy. Luckily, these SEO backlink tools will help you focus your game plan and generate backlinks that convert.
Why You Need Backlink Tools:
Whether you're searching for quality content opportunities or hoping to do some reverse SEO engineering, these tools can help aid you in your plight. We already know that building low-quality backlinks don't pack as much of a punch as they used to. Search engines are all about quality links with defined parameters in place. Enter backlink tools.
With the use of these tools, you will be able to establish a winning backlink generating SEO strategy. Look forward to getting assistance with your outreach programs, determining strategic keywords, and finding out exactly what your competitors' are doing right with their link building. Not only do you get a leg up on the competition, but you get to better them at their own game too!
Using tools like these are only be beneficial to your SEO strategy. Online backlink checker tools will show you what types of links you're generating, how many links are dofollows and how well your domain's authority is increasing.
We'd recommend using a good balance of both backlink outreach tools and backlink checker tools. This way, your SEO strategy will be fully optimised for whatever comes your way.
Best Tools to Help With Your Backlink Outreach:
1. Pitchbox
Pitchbox is the outreach tool of dreams. It allows you to find targeted opportunities for your link building that are in line with your search preferences. This means that you can build links efficiently while still having time to focus on the work that you do best.
Using Pitchbox means that you get access to your niche's influencers, publishers, and bloggers in seconds.  What's even better is that they offer a free demo for you to get to know the platform first before making your purchase.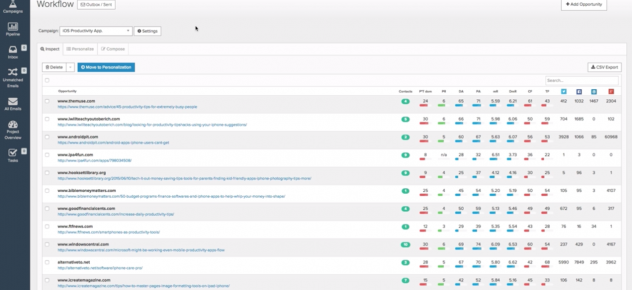 Key Features:
Blogger outreach
Workflow automation
Contact information and social profiles for outreach prospects
Automated follow-up program
Personalised templates
2. Guest Post Tracker
Guest blogging can be a huge pain in any SEO-er's backside. Finding the right websites and crafting that backlink winning email takes a lot of time and effort. That's where Guest Post Tracker comes in. Combining over 1,500 websites that accept guest posts, your backlink efforts have never been easier. All you have to do is select your topic and select the most desirable website.
One of the most appealing parts of Guest Post Tracker is that it only requires a once off payment of $99 (USD). That $99 gets you full access to their platform for a lifetime of use.
Key Features:
Campaign manager
Customised list of guest blogging platforms
Lifetime membership
3. BuzzStream
BuzzStream's outreach program helps you stay on top of your email organisation and efficiently tracks conversations for you.  This is a great aid if you tend to get lost in which emails have been sent and which are still sitting in your drafts folder. You can also use the tool to input a list of website's that are within your niche to generate the appropriate contact information. This saves you a lot of time and grey hairs!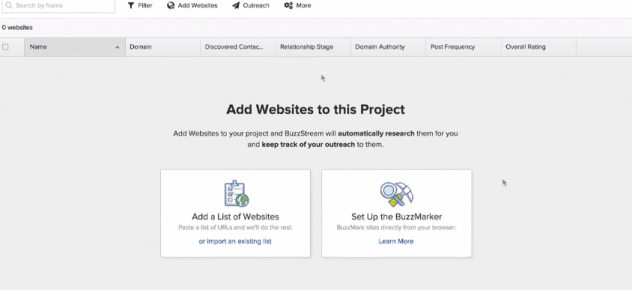 Enjoy the 14-day trial to get you familiar with the platform and to help you make your SEO decision
Key Features:
Contact information generation
Customised email templates
Email tracking and organisation
Customised outreach campaigns
Best SEO Backlinks Checker Tools
1. Ahrefs
Ahrefs is a one-stop shop for your SEO strategy. Aside from the essential keyword research tool, this platforms allows you to keep an eye on your and your competitors' links. When you search for your links, you receive a detailed analysis of the domain, the anchor text distribution, dofollow vs nofollow links, and your domain's rating.
When it comes to your competitors' links, you can channel your strategy into including those platforms in your outreach. The chances are, if the website has given your competitors' backlinks, they could be open to working with your content too.
What we love most about Ahrefs is that even though it's very much an aid to SEO experts, newbies will find it easy to use too. You can try your hand at the free, yet limited, services to see if it works for you.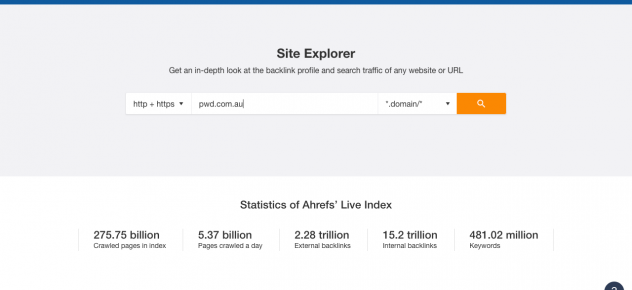 Key Features:
Keyword research
Content Explorer
Rankings
SEO website audits
Link analysis
2. Check My Links
Working with a Google Chrome extension always seems to help speed up the SEO process, that's why we recommend working with Check My Links. When this extension is enabled, you can efficiently do your backlinks checks on any website. This will give the perfect opportunity to reach out to the author with your own links.
While the data might not be as in-depth as you'd see using Ahrefs, it's a quick and easy way for you to offer your working link instead.
Key Features:
Google Chrome extension
Automatic onsite link checker
3. Moz Link Explorer
Sometimes, the most effective way to boost your backlinks is by reverse engineering your competitors' links. With this tool, all you have to do is input your competitor's link in the content explorer and enjoy the data that will follow. A list of their backlinks and domain authority will become available for you to use.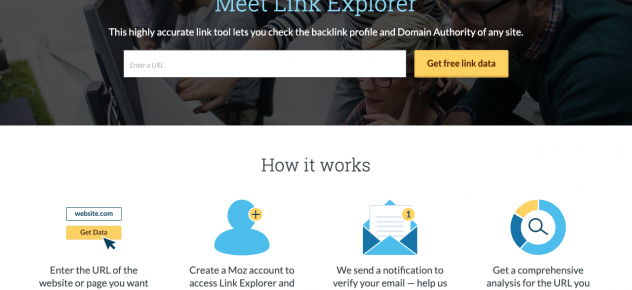 Key Features:
Anchor text analysis
Link metrics
Out of all the tools we've listed here, it's guaranteed that you'll find one that fits right in with your needs and preferences for your SEO backlinks. With the ease of outreach and link checks that they provide, we'll be seeing on the first page of Google in no time.